2 Reasons You Shouldn't Cut Corners with a New Roof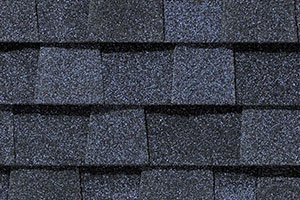 If you know it's time to get a roof replacement, and you want to minimize costs, it's important not to cut corners when it comes to the quality of the roof and installation. It makes sense that you want to get the best deal possible and prevent overpaying for your roof. However, when you are shopping around for prices, make sure to keep quality at the top of your priority list. The truth is a cheap roof with faulty installation will cost you far more in damages and repairs than it would to invest in the best upfront.
Want to set yourself up for long-term success with your new roof installation? Here are the top two reasons you shouldn't cut corners during the process:
#1: Cheap Materials Lead to Problems
What kind of materials will the roofing company you choose use? Don't be afraid to ask. In many cases, roofers that provide super cheap estimates plan to use the cheapest, lowest quality materials so they can continue to make a profit on the roof installation. The problem is that those low-quality materials may save you money upfront but will decrease the effectiveness, efficiency, and lifespan of the roof.
#2: Lowball Roofing Bids Can Mean an Incomplete Roof
An extremely low roofing bid is a red flag indicating you will not be satisfied with the project. It's common for companies to provide the lowball offer and be unable to complete the roofing project because the cost didn't cover enough materials or sufficient labor. A lower bid may also mean the roofer will use an inexperienced team to install your roof, which can lead to a host of issues down the road.
You don't have to cut corners with a new roof installation! Turn to the experienced, reliable team at Premiere Roofing for trusted professional roof installation using the highest quality materials. Connect with us online now to schedule roof replacement services or to request an estimate.