How to Tell It's Time for a New Roof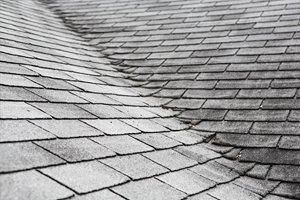 Although no home or business owner is thrilled with the idea of needing a new roof, sometimes it's inevitable. The good news is that getting a roof replacement is a chance to achieve better protection and energy efficiency for your property. Plus, you won't have to drain your budget on continual roof repairs if you choose your new roof and installation wisely.
Keep reading to learn how you can know it's time to replace your commercial or residential roof.
Your Roof Is Old
Your roof's expected lifespan will vary depending on the material, the wear and tear it has experienced, and the maintenance it has received. As a general rule, a roof with wood shingles or shakes will last between 20 and 40 years, while a roof with clay tile or metal can last 50 years or longer. If your roof has asphalt shingles, you are looking at about 20 years under ideal conditions.
The Roof Is Leaking or Has Mold Growth
Leaks and mold growth on the roof are signs your roof is at the end of its lifespan, especially if you have to pay for frequent repairs that don't last long before the next issue develops. Both leaks and mold, as well as roof rot, can lead to catastrophic problems and safety concerns to both your property and the people in your home or business.
The Energy Bills Are Through the Roof (Literally)
When a roof is on its last leg, it becomes increasingly inefficient. You may notice your heating and cooling bills are getting higher and higher each year. What's going on? You are essentially paying to let climate-controlled air escape through your poorly insulated roof or cracks in the roof. You'll be amazed by how much a new, energy-efficient roof can save you money.
If it's time for a new roof for your home or business, turn to the trusted local team at Premiere Roofing. Contact us online now to get an estimate or to schedule roofing services.