The Ultimate Roofing Checklist To Prepare for Storm Season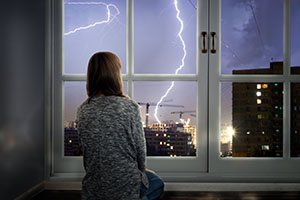 Severe weather such as storms and strong winds are bound to take a toll on your home and more so on the roof. As such, it is vital to have your roof in peak condition as you brace for the storm season. Here are some measures you should consider;
Clean the gutters and roof valleys
Gutters and roof valleys are often overlooked. During the stormy season, you will need a perfect drainage system to avoid water build up that will destroy your roof. Inspection of the downspouts after cleaning the gutters enables better water flow.
Trimming of nearby trees
Overhanging tree branches pose a serious danger to your roof during the stormy season. Trimming them also deters mold growth as debris build up from leaves and sticks is avoided. Mulch will only cause damage to your shingles.
Carry out annual roof inspections
Premiere Roofing has professionals who can inspect your roof either annually or severe weather events such as hail storms. They will look out for broken or displaced tiles, repair them and inspect the decking for any susceptibility to future damage.
Caulk Windows
Prevent water from seeping into your home during a heavy downpour by having your windows caulked. Not only can this prevent potential water damage, but it can also prevent drafts, mold and gaps in the seal to decreasing your home's efficiency.
Post-Storm Maintenance
Once the storm has past inspecting your roof for any damage is important. Check for any missing shingles that may need to be re-attached. Clear off any pine straw or leaves that have been swept onto your roof that could clog your gutters.
For more information, get in touch with us, and we will be happy to address all your roofing needs. Should you be a new homeowner, we have a wide array of affordable roof types from which you can choose. Visit us and get a free estimate of your new roof installation or roofing repairs.