What Do I Do If My Roof Is Damaged In A Storm?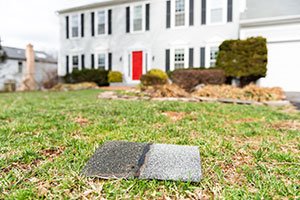 If you've lived in South Carolina your entire life or even just a few months, you're familiar with severe weather conditions that have the potential to damage a roof. Even in the winter, strong storms can sweep through the area causing trees to break, branches to fall and shingles to fly off your roof.
After a storm has passed, it's important to check your roof for damage which may have been caused by wind, hail, tree limbs and more. Obvious signs such as shingles which have fallen to the ground or a leak in your attic mean it's time to contact a professional roofer to evaluate the extent of the damage. Premiere Roofing can simplify the process of working with your insurance company while you compare the expenses of repair versus replacement.
Signs of Roof Damage After a Storm
Depending on the type and severity of the storm, you may notice any or all the following:
Water stains along your walls or on your ceiling; drips may also be visible from the attic while it is raining.
Shingles or sections of metal fascia that have fallen to the ground; missing sections of shingles on the roof may also be visible.
Gutters and/or sections of siding that have fallen or been torn away.
Large tree branches on the roof.
Should I Schedule a Roof Inspection?
While certain aspects of storm damage are obvious, others, such as dimples in your shingles after being impacted by hail or other debris, are more subtle. By scheduling a complete roofing inspection with the professionals at Premiere Roofing, you can rest easy knowing that small issues won't become bigger ones.
We work hand in hand with insurance companies and can help expedite the claims approval process to get any needed repairs completed quickly. From minor issues to complete roofing replacements, our team is here to meet all your roofing needs. Contact Premiere Roofing today with any questions you may have and to schedule your free, no-obligation roof inspection.