What Questions Should I Ask Before Having My Roof Replaced?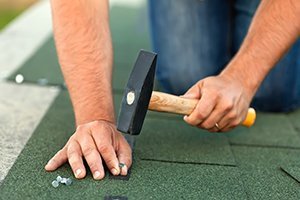 If you're interested in having your roof replaced, you likely already have some questions about the process. While it's fine to ask every question that comes to mind, there are some questions that you should absolutely ask before you have your roof replaced.
Introductory Questions to Ask a Potential Contractor
How long have you been in business? Knowing how long they've been in business will help you understand how much experience they have.
Do you use subcontractors? A subcontractor is someone hired by the contractor to carry out the job. If the contractor is going to use a subcontractor, you should also ask the subcontractor every question on this list.
Do you have a roofing contractor license? Licensing requirements vary by state. If your state requires a license for roofing work, make sure that they have one.
Questions to Ask Before You Sign Any Paperwork
Now that you've gotten past the introductory questions, it's time to dive a little deeper.
Do you carry commercial liability insurance? All roofing contractors should carry commercial liability insurance, along with workman's compensation insurance. Without this insurance, you will be held responsible and liable for any accidents that may happen during your roof replacement.
Is there a manufacturer's warranty? Is there any sort of warranty provided by the manufacturer of the materials used on the job?
What is the complete scope of work for the project? Set a clear and firm understanding of what is involved with the project. Asks for specifics about exactly what workers will be doing and what the time frame for completion is.
If you have questions about roof replacement or repair or would like to schedule an appointment, contact the experts at Premiere Roofing today.